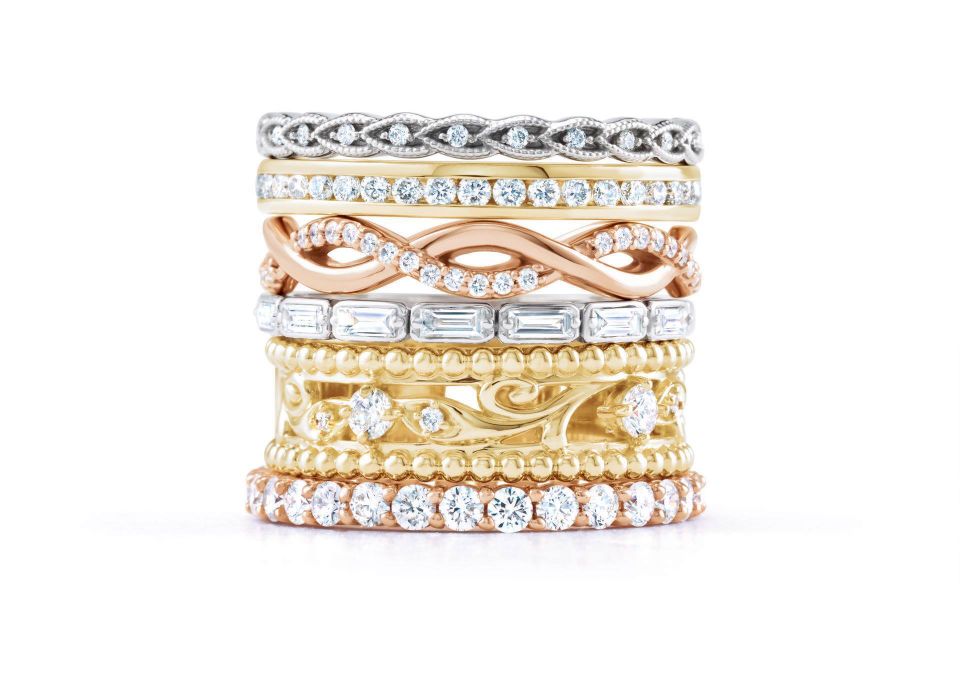 Diamond Stacking Rings in Meridian, ID
Stackable bands are getting more and more popular as women explore the uniqueness and creativity of changing their look and style of their rings to match their outfit or mood.  
Your stackable bands can also tell your story.  Consider a ring with a child's birthstone paired with an heirloom ring, your wedding ring, and maybe a special anniversary gift.  With each ring symbolizing a different event, era, or other memory, your rings will be cherished for decades to come.